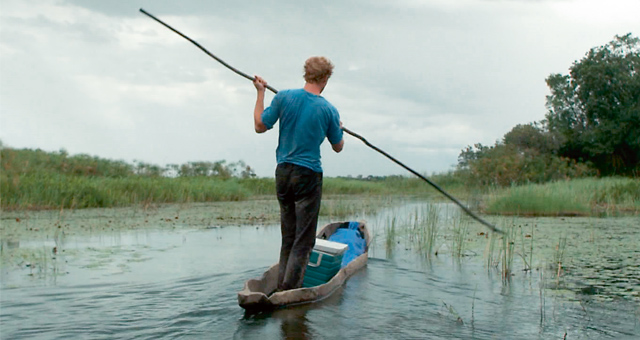 The River Used To Be A Man
Feature Film
A young German travels through a country in Africa. He meets an old fisherman near a river, who takes him deep into the wilderness in his wooden boat.
The next morning he finds himself alone in the middle of an endless delta.
The young director Jan Zabeil and his actor Alexander Fehling launch themselves into the abyss of being a stranger in a foreign world.
Feature film by: Jan Zabeil (debut)
Germany
Year of Production: 2011
Cast: Alexander Fehling
Writer: Jan Zabeil, Alexander Fehling
Producers: Benny Drechsel, Karsten Stöter, Jan Zabeil
Comm. Editor: Stefanie Gross (SWR)
Production Company: Rohfilm (GER)
Supported by: German Federal Film Board (FFA)
Budget: 150.000 €
Status: completed
Language: English
Location: Botswana